Manchester Airport, Terminal 2
Manchester, England, Great Britain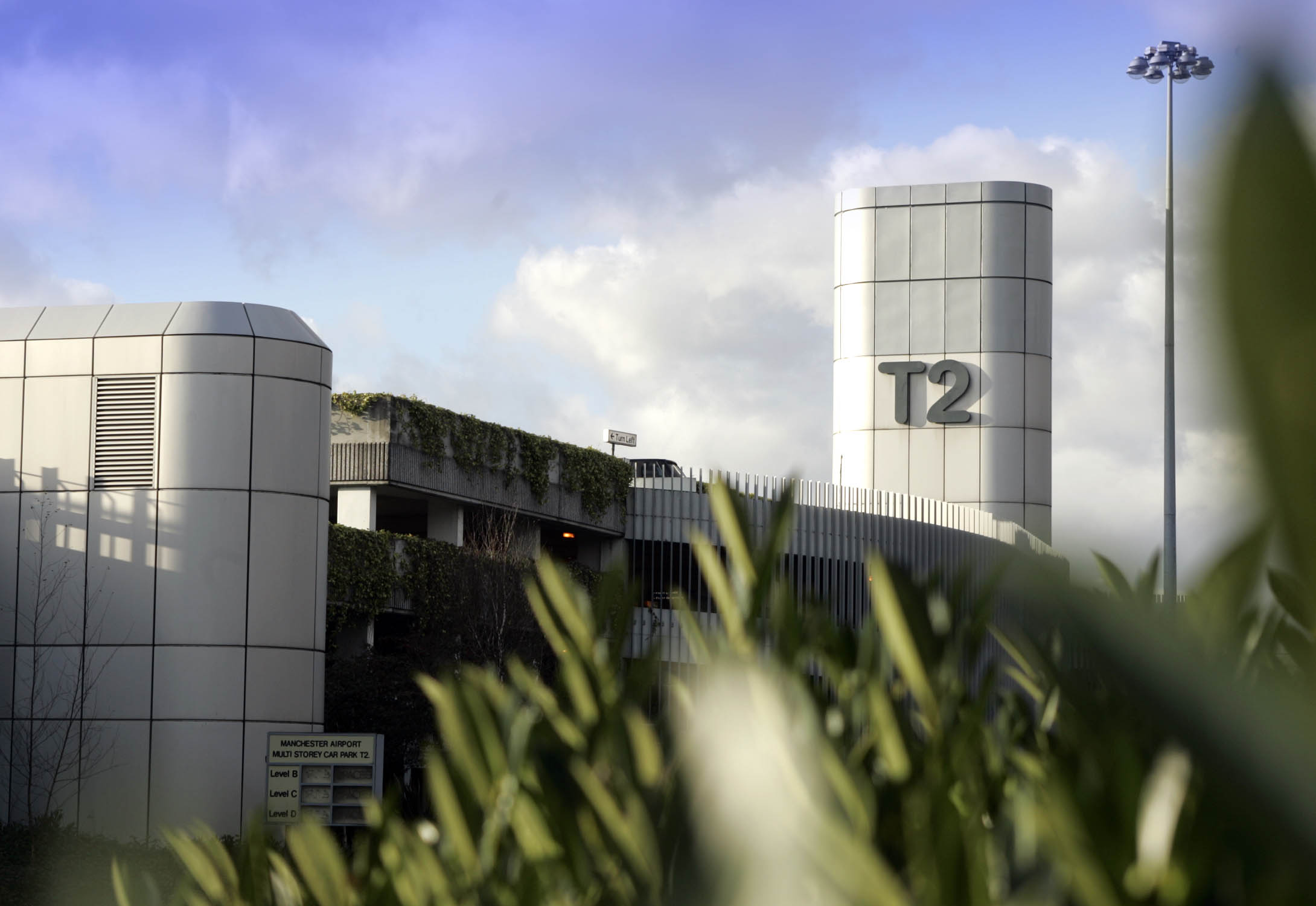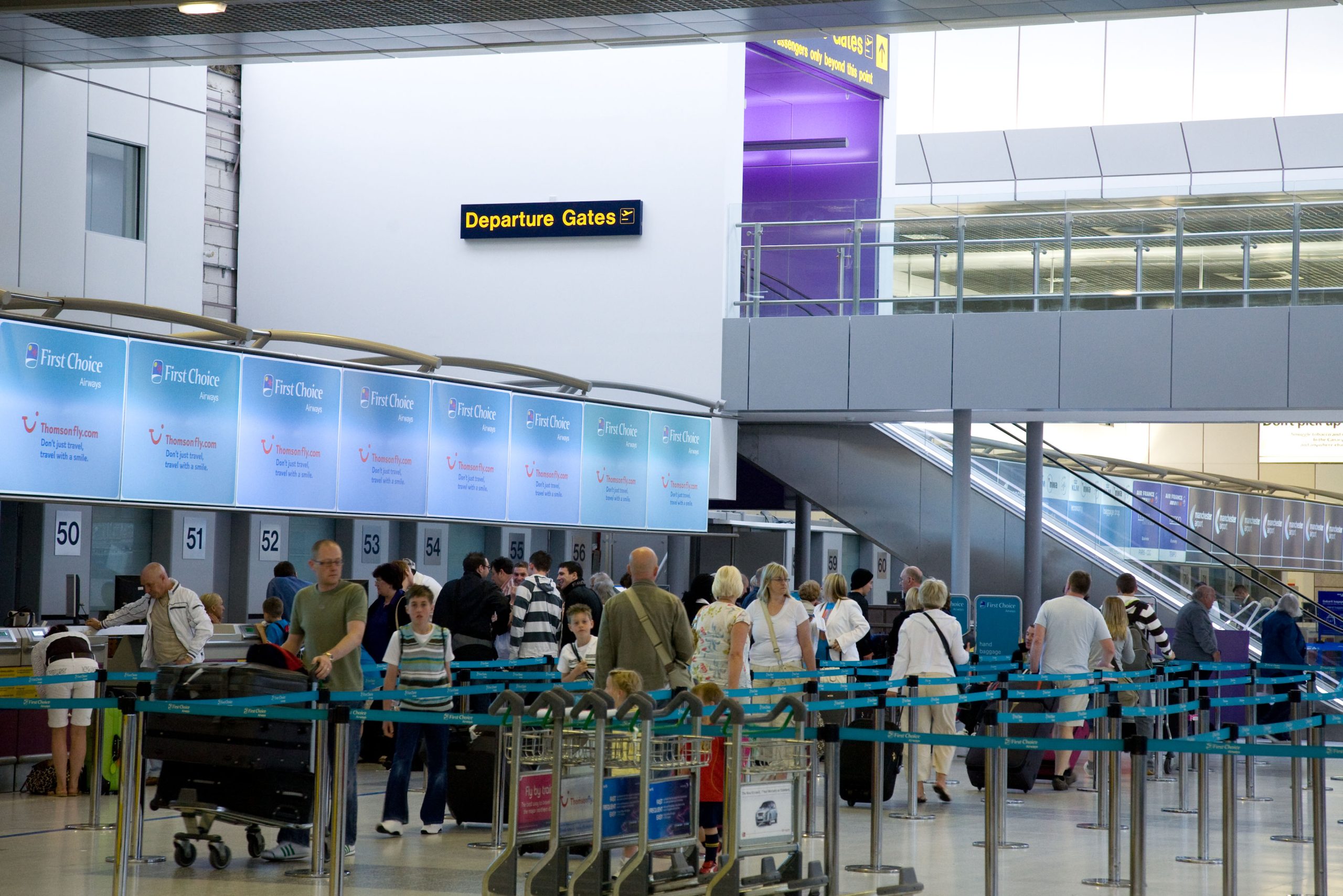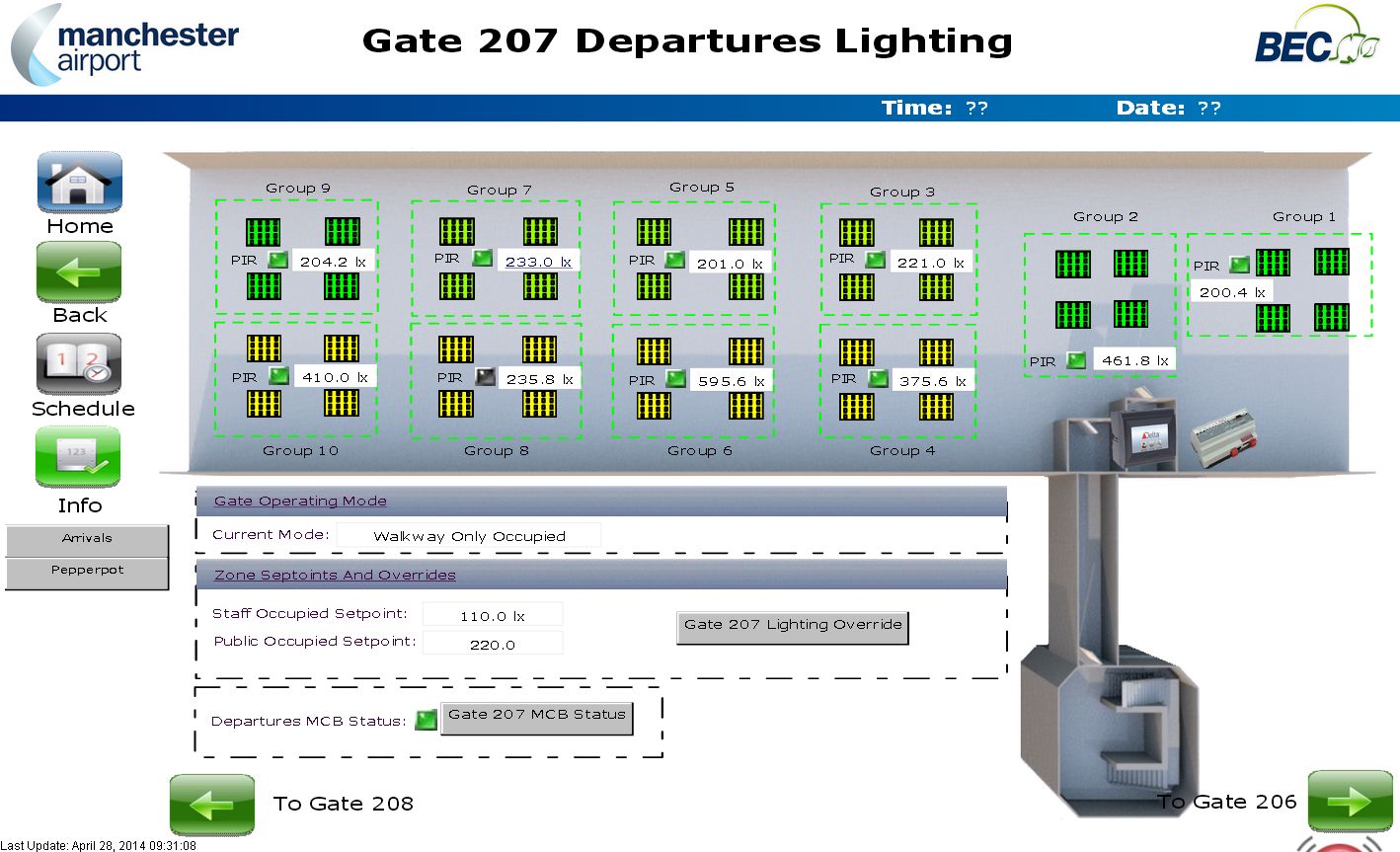 The LOYTEC systems integrator Calon in cooperation with Building Environment Controls integrated a modern DALI lighting system with constant light control and occupancy detection in the Manchester Airport, terminal 2.
The lighting system is integrated in the airport's BMS and flight control systems via BACnet. This allows automatic configuration at each gate according to the flight departure and arrival schedules, time of day, and ambient light level.
The integral solution includes the following features:
Daylight and occupancy-based lighting control
Connection to the airport's Flight Information System: The information regarding occupied gates is sent to the DALI lighting system. The setpoint is raised for occupied gates whereas it is lowered for currently unused gates.
'Maintenance-free' due to the use of LED technology
The new and more efficient luminaires allow replacement savings of approximately 2,000 MWh annually. In addition, 1,000 MWh can be saved because of the automatic control functions of the installed lighting system. Projects for lighting control of the public areas of Terminals 1 & 3 are already in the planning stage.