16th Plugfest of the BIG-EU in Paris – Great Interest in BACnet/SC
Around 40 participants from 17 companies in the BACnet community met in Paris from May 10 to 12 to test the communication of their BACnet devices at the BIG-EU Plugfest.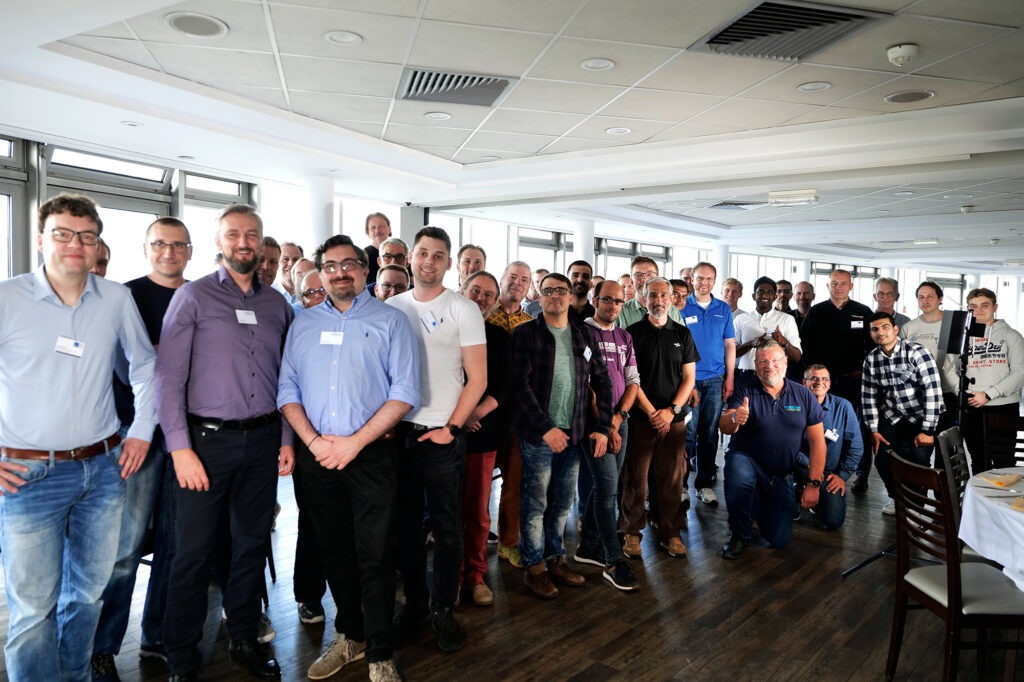 As with the previous 15 European Plugfests, there was again a great deal of interest in testing BACnet communications with other manufacturers. Participants traveled not only from European countries but also from the USA and India.
One focus in particular was secure BACnet/SC components. BACnet/SC stands for BACnet Secure Connect and it is a new data link layer of the BACnet standard. It enables secure, encrypted data transmission in accordance with current IT standards. At the same time, a connection to existing BACnet installations can be established via routers. This ensures easy migration and investment security with BACnet.
The previous communication layers, like BACnet/IP and MS/TP, were also tested. The technical moderation and conception was done by Christoph Zeller from Sauter.
Since the last Plugfest of the BIG-EU in October 2022, it is not only the interest in BACnet/SC that has increased. The number of BACnet/SC-enabled devices has also increased significantly since then. More and more devices are being successfully tested and certified with BACnet/SC. As at the previous Plugfest, experience gained on site led directly to improvements in commissioning and further device optimization.