PT Konimex
Central Java, Indonesia, Indonesia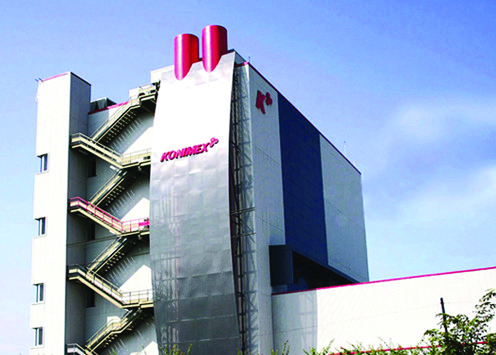 PT Konimex is an Indonesian-based pharmaceutical sales and manufacturing company, with a focus on happiness and health. The company image is one of social consciousness, with an emphasis on environmental initiatives, including effective wastewater treatment and air filtration.
PT Deltamas of Tangerang, Indonesia successfully completed this project to update the PT Konimex facility to enhance its environmental standards and meet government regulations. The project is a combination of retrofit and new construction.
The Reliable Controls products used in this project include four MACH-ProWebSys controllers and twenty MACH-ProPoint devices. The equipment controlled on this project includes fifteen air handling units, three chillers, and three cooling towers. Control and monitoring of HVAC equipment for the pharmaceutical clean room production area was essential, as well as monitoring and archiving of the Environmental Monitoring System (EMS), temperature, humidity, and room pressure for three different sites in the plant area: extraction, external medicine, and oral medicine.
While the number of points in this project is not a significant issue, accuracy of the implemented controls is very important, as all sensors must be accompanied with individual calibration certificates.The project spanned three new buildings and one retrofit building. Building automation systems were installed in each building along with Reliable Controls devices for control room monitoring, chillers, and air handling units, and the systems are operated 24/7 to maintain the environment parameters.