Columbia Metropolitan Convention Center
Columbia, SC, United States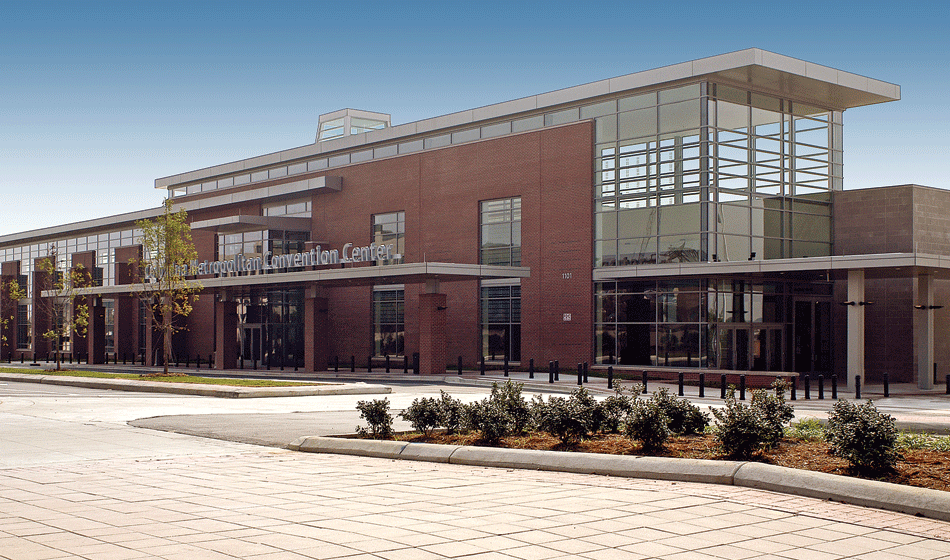 The Challenge:
Support a complex environmental mechanical system, designed for an architecturally complex, multi-use facility, with an effective environmental energy savings/control strategy
Support the environmental control strategy with a flexible control system
Complete building control design and installation on a fast-track schedule
The Players:
Opened in September 2004, the Columbia Metropolitan Convention Center anchors commercial renovation and redevelopment along the Broad River's historic Vista in South Carolina's capital city. Developed to stimulate the region's economic growth, the striking, three-level 142,500 sq. ft. facility was designed to host meetings, conventions, trade shows, sports competitions, concerts and other events. It can accommodate a variety of groups with its combination of gathering areas, meeting rooms, banquet facilities, exhibit space and more.
The Center's three-level design, flexible space configuration and capacity to host concurrent events presented a number of building control challenges for Harris Sales & Service (now Harris Integrated Solutions), controls contractor, as well as Charlotte, NC-based McCracken & Lopez, mechanical engineers. Columbia-based Walker White, Inc., mechanical contractor, and J&P Electrical, controller installer, completed the Convention Center team.
The Solution:
To meet HVAC requirements, McCracken & Lopez developed a control strategy that addressed space temperature and humidity; CO2 levels; outside, return and supply air flow; duct static pressure; air purification; fire and smoke control and other operational issues. The energy savings strategy addressed heat reclaim, morning warm-up, supply air temperature reset, KW demand temperature reset and more. The company also devised monitoring and control criteria for the facility's two 400-ton Trane® centrifugal chillers, two cooling towers and 13 pumps.
Harris Sales & Service was tasked with providing a control solution that could interface with multiple vendors and support monitoring, alarming and trending functions through one system. The company chose WebCTRL®, Automated Logic®'s building automation system. The installation features 2,500 control points and 200 third-party points. Native BACnet® open protocol interfaces with the HVAC systems, LonTalk chillers and MODBUS variable frequency drive control equipment.
A panel located on a mezzanine level houses the control modules for the facility's six primary air handling units. With 148 fan-powered terminal boxes, building engineers are using WebCTRL to monitor and control air flow in each area, maintaining a greater degree of temperature control in each space. Additional panels in the Center monitor and control chemical feed pumps, refrigerant, kitchen exhaust fans and other systems.
"Harris Sales & Service faced the challenge of applying cutting-edge technology across a wide variety of environmental requirements. To meet this challenge, we chose Automated Logic's WebCTRL system because of its superb browser-based user interface and native BACnet open protocol," commented Steve Mooney, project manager.
"The building engineer has at his fingertips the ability to communicate from the front end server in his office. At the same time, he is able to conveniently access the system through WebCTRL. This allows him the freedom and flexibility to make parameter changes, schedule changes and run trends from anywhere he can access the Internet," Mooney concluded.