Melbourne Cricket Ground
Melbourne, Australia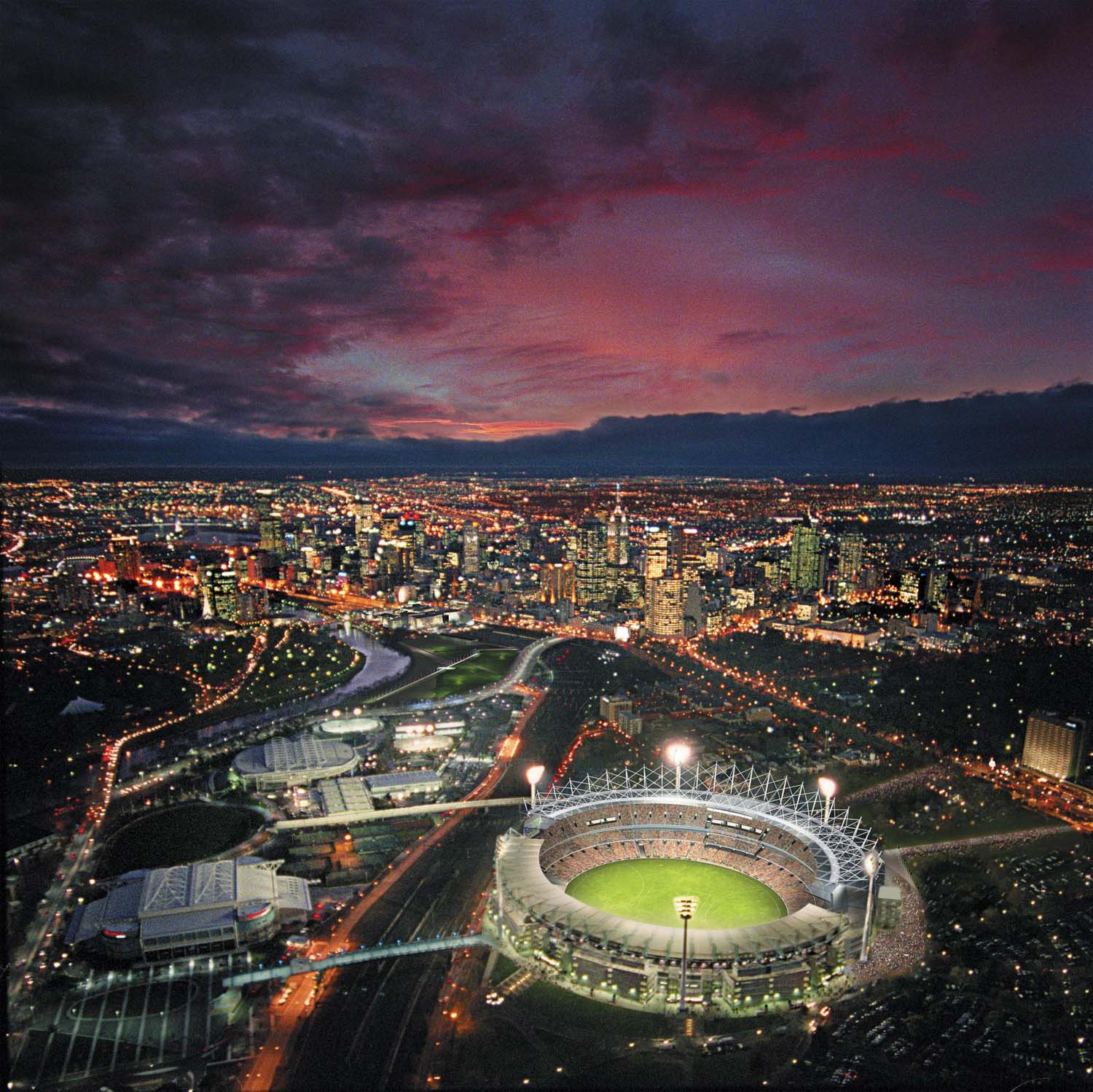 The Melbourne Cricket Ground (MCG) is Australia's best known sporting facility. With its renowned atmosphere, history of grand finals and test matches, the MCG is a sporting arena that has commanded the affection of generations since 1853. The 'G' has undergone many changes over the last 150 years, the most recent of which is the $430 Million Northern Stand redevelopment.
This project was staged over 4 years, beginning in 2005 with final works being undertaken last year. There were 10 separate "jobs" undertaken which aligned with construction of the Northern stand, and the Southern stand. The major stand HVAC works were timed to coincide with the 2006 Commonwealth Games, with smaller projects for Cool Rooms, The National Sports Museum, and lighting following between 2007 and 2009.
AE Smith Building Technologies, partnered with American Auto-Matrix, was given the task to ensure that the MCG sport fans enjoying the amenities provided by the 180+ Corporate Boxes, 16 dining rooms, 10 bars, 157 cool rooms and freezers & 6 chiller and boilers can worry about the game and not the temperature of their beverages, bathrooms or boxes. This project also optimized control throughout the week when the venue is either used as a function center or whilst MCG staff prepare for the following game day.
In this particular installation, in excess of 560 American Auto-Matrix controllers in the field together with four SAGEmax network managers ensure the energy efficient operation of the mechanical and associated refrigeration and lighting. This installation was based around the BACnet system using the available MS/TP and IP open protocols. AAM products can boast a genuinely native protocol providing the ability to integrate with other manufacturer's products without the need for special gateways. The system also provided a seamless integration with the MCG's LAN to allow access to the system graphics user interface in a number of varying locations. This is on top of the standard front end PC graphics user interface. The AAM System is also trusted with the control of the Lighting System and the Monitors around the Grand Stand as well as the monitoring and alarming of the Cool Rooms and Freezers that supply the 100,000 guests on match day with their food and drinks.
Interesting Fact: There are currently 55,000 Full Members, 34,000 Restricted Members and over 195,000 people on the waiting list to become members of the MCG (which equates to a 12 – 15 year wait for a Restricted Membership!). The last intake of new members was in 2009 after being nominated in 1994!
For additional Information on the venue please visit www.mcg.org.au.